Talking Tax: February 2022
Author: Mike Scales, TFPI Director
Tax Fee Protection Insurance is there to protect accountants and their clients alike. It protects the accountants fees when dealing with an HMRC enquiry as many clients either have all-inclusive fee structures, so they'd expect the enquiry to be dealt with without additional costs.
For those clients that do not have all-inclusive fees, having to suddenly afford several thousand pounds of accountant fees to deal with HMRC intrusions into their tax affairs can be both debilitating and concerning, especially for smaller businesses cash-flow management.
The cover provided in the better TFPI schemes is considerable, and very relevant to what HMRC is enquiring into. The following graphic shows which types of enquiries are the most common.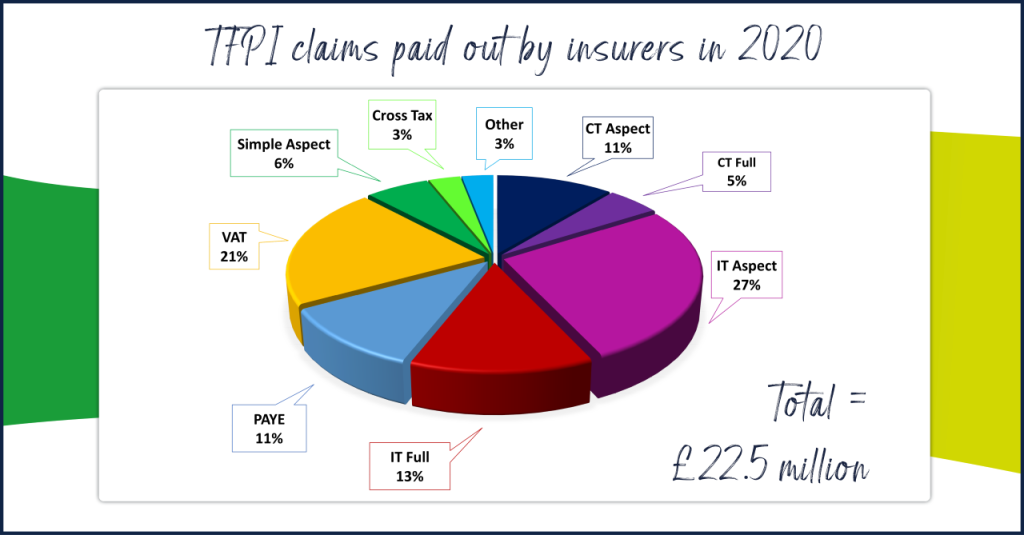 Zeal continues to get excellent results for clients
The ongoing campaign to promote accountants to have Zeal review their TFPI scheme continues to show excellent results. One case in particular showed that a full and targeted review can solve many issues that accountants are experiencing with TFPI providers not working in sync with their business requirements in the planning and structure of the schemes.
Multiple scheme tidy-up for nationally franchised practice
A regional and satellite office for a large national accountancy firm sought a TFPI review to organise and merge multiple pre-existing policies after buying out a small, local practice. The firm was also seeking to streamline their administration process as the schemes already in place were with different insurers and had different renewal dates. One policy was also Client Decide / Voluntary and the other was All Client / Compulsory, adding further difficulty. An evaluation was therefore essential to re-establish the requirements of the practice, clarify which clients were covered by the scheme and which were not, and ensure the firm had the best scheme option at a competitive premium.
Our recommendation
On review of the technical aspects of the two incumbent insurance schemes, which included the comparison of cover, helpline facilities, marketing support and claim processes, it was apparent that both providers had similar capabilities in many of the supporting service areas. Although the headline cover looked the same as the other insurer, one provider offered more expansive cover, as well as some unique allowances already built into their standard policy which made it overall a better option. This provider also had a much sharper underwriting process, which rewarded low claiming clients by having competitive premiums but still staying properly underwritten i.e. they were less inclined to charge higher premiums for the sake of their shareholder's margins. Importantly, they were also flexible in the format and terms of the contract.
The result
Zeal was able to negotiate a package that combined cover for both the main and satellite offices, with the same insurer and with a single renewal date.
More importantly, cover was also extended to everyone on an All Client Compulsory basis scheme and at a similar premium to the prior combined schemes that previously only covered 40% of their clients.
Overall, the client achieved a better policy with improved services and an enhanced client covering. Furthermore, there was no increase in their premium.
For more info or a quote, contact mike@gozeal.co.uk