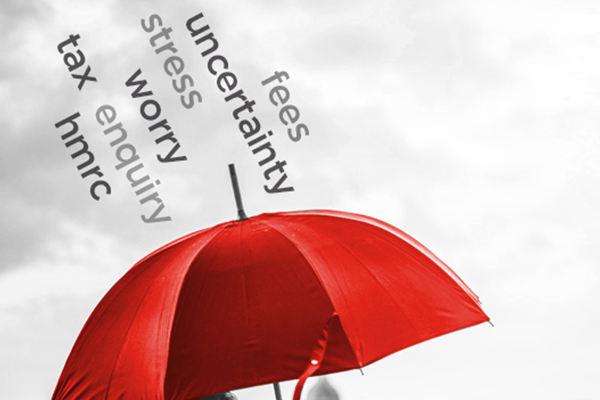 Author: Mike Scales, Senior TFPI Consultant
TFPI is something all accountants should consider, to protect their practice, their clients and their fees!
Reasons to have a decent TFPI scheme in place are many; these are the main logical points in no particular order of preference (dependent on your motivation or reasons to have a scheme):
Recovery of Professional Fees – As previously explained and dependent on the scheme or policy coverage and exclusions, all or most of your professional fees and expenses are recoverable, thereby allowing the practice to react to HMRC unhindered by potential liabilities due to client affordability or willingness to pay additional costs associated with defending them from such events.
Client Retention – Having the ability to protect the client from HMRC at a fixed annual cost (or building the TFPI cost within the annual client fee structure) helps the client / practice relationship to remain healthy without the extra stress of additional billing. It is wise to ensure that your clients are made aware of HMRC activity and the need to participate within a TFPI scheme.
Client Protection – Other than the obvious financial protection of having their own accountant deal with their tax affairs, a TFPI scheme provides security against unplanned and unwanted additional costs when a HMRC Enquiry or Dispute event occurs. The additional value-added services that some insurers provide such as HR, H&S or Legal Helplines also add real value to the clients as well, further securing their business with your practice. It also means the client does not have to accept unreasonable Tax demands and can fight HMRC when and where relevant.
Practice Assistance / Helplines – TFPI scheme providers often have Tax and VAT helplines connected to the scheme, which can be a substantial addition of expertise for smaller practices and can also add value / second opinion for others. Some TFPI providers have extended services into Payroll and other specialised areas such as IR35, CIS, R&D Claims, Capital Allowances and so on – but be aware that many of the higher end more complex services are not normally "all inclusive" within the standard premium / fee, and may incur substantial additional costs when these areas of expertise are used. Another point to consider is the actual technical value of the helpline. The same applies to the various HR, Employment Law, Business Law and Health & Safety helplines that sometimes accompany a TFPI scheme membership.
Practice Income Generation – There can be a very decent mark-up made on the scheme / insurance when on-selling it to clients, whether it be on a compulsory or client decide basis. Careful consideration should be made when calculating IPT and / or VAT dependent on the scheme format and FCA regulation type. The pitfalls of marking up too much should also be avoided – access to having the cover or service in place should not be hindered by profit margin, and remember, the client has the opportunity to buy such cover directly from insurers nowadays, albeit at fairly expensive rates.
Best Practice – Most professional accountancy bodies recommend that practices have a TFPI scheme in place, or at least avail their clients the opportunity of having a scheme, directly or indirectly through the practice. Having a TFPI scheme or a client referral mechanism in place (such as web-based direct access schemes provided by an insurer and made available on the practice's normal webpage) therefore aids the practice when being Compliance Reviewed by such governing or regulatory bodies.
---