Download our guide to unlocking tax relief for holiday let owners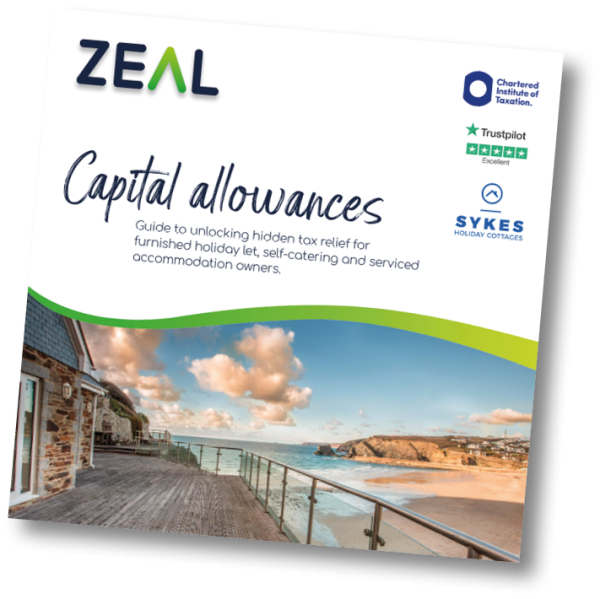 We've put together a helpful guide to help you gain a better understanding of this specialist tax relief, the 'embedded fixtures' which qualify and our claiming process and methodology.
As some of the rules on capital allowances are very complex – even for trained professionals, claiming this relief requires a variety of specialist expertise not typically available in an accountancy practice.
We'd be delighted to offer a free review of your property to help you uncover if you can benefit from this tax relief.
Download our free guide below:
Complete this quick form and click 'Download Guide' to see your resource.