R&D Tax Credits

We're all you need to get the most out of R&D tax relief
We have you covered
R&D tax relief is an extremely valuable tax incentive for companies undertaking research and development.
The team at Zeal are Chartered Tax Advisors and have a wealth of experience in preparing and submitting claims and liaising with HMRC. They specialise in R&D tax and have worked with start-ups to FTSE 250 businesses across many different sectors.
Whether you're at the start of your journey looking to make your first claim or have been claiming for many years. With us as your trusted advisor, you can be sure all your qualifying business activities will be captured and claimed for. We do not promise to increase your claim. But we do promise to get it right.
What is R&D Tax Credits
Innovation is good. You deserve a reward for all your innovative work. Planned or unplanned (you never know what challenges you'll face).
This is where the R&D tax schemes come in.
Introduced over twenty years ago, the schemes are designed to incentivise and reward companies that overcome challenges and invest in innovation. These government initiatives help you to grow and further invest in your businesses by reducing your corporation tax or providing a cash credit if your business is making a loss.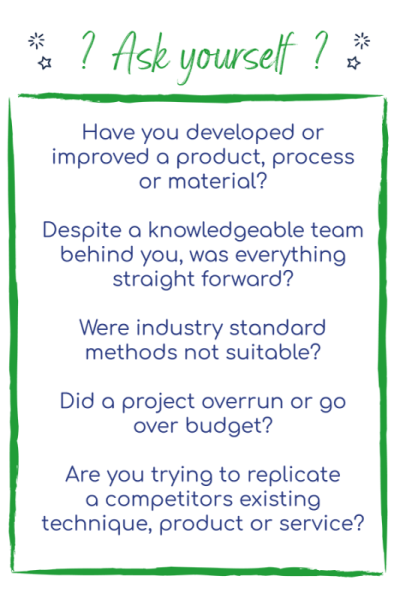 The schemes
There are two schemes – one for SME's and another for large companies, known as R&D Expenditure Credit (RDEC).

The SME scheme applies to companies with under 500 employees and either less than €100m turnover or €86m of assets (including any related companies). Any companies failing to meet these criteria, or are in receipt of some form of grant or subsidy, can claim under RDEC. 

The schemes are far-reaching as many companies do not realise they have undertaken R&D and they often sell their accomplishments short.

Whilst what is classed as a qualifying activity is the same across both schemes, how a company recognises their benefit is different. We explore this more here.
Industries and Sectors we specialise in
Our team have worked on claims across many different sectors for businesses of all different types and sizes. Here's just a few we worked on.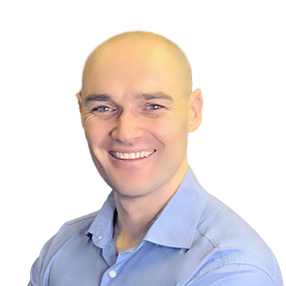 Ask our expert: Adam Spriggs
Got a specific question? Why not book a one-to-one chat with our R&D expert, Adam. We're always happy to chat about your business to help you think differently about R&D tax savings.
Book call

They get the job done very quickly and have secured tax refunds and future savings worth tens of thousands of pounds for multiple clients now. We're happy, and our clients are over the moon.
BDCMA Accountants, Gainsborough
Excellent service, everything was efficient and ran smoothly. For accountants that do not specialise in this Capital Allowances service themselves, we would highly recommend that you contact these guys to assist you with your clients' needs.
Jonathan Faulkner , Kennedy & Co Accountants
We have worked with the team on a number of occasions. Their knowledge of capital allowances have been very valuable for our clients. Their service and level of professionalism is always excellent.
Sivapalan & Co, Cardiff
Our energy and enthusiasm is seriously infectious. For exceptional tax advice Do it with Zeal.
Book a call