Construction and Engineering

What we do for construction and engineering businesses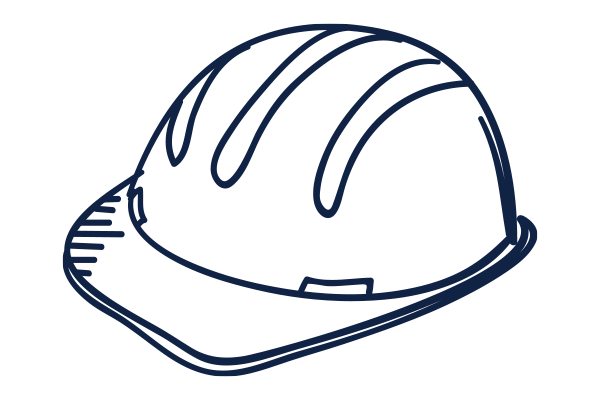 Overview
The construction industry is full of highly skilled individuals and specialist firms that are often engaged to deliver solutions. Whether its overcoming challenges in civil or structural engineering; engineers are solving problems day in and day out. Despite this, the sector is considered to be one of the most underclaimed sectors as a lot of businesses just consider overcoming these challenges as part of their job, and therefore unaware that a lot of their projects could potentially qualify under the R&D tax schemes.
Examples of R&D activity within Civil Engineering include:
Increasing knowledge around soil remediation processes, geotechnical survey analysis, ground and foundation reinforcement in challenging site conditions.
Developing new ways to implement energy saving techniques and equipment.
Development of bespoke road and bridge designs to overcome drainage and structural challenges.
Designing water distribution systems and infrastructure.
Innovative retention wall design.
Creating bespoke and innovative lateral force resistance systems.
Design of new piling or tunnelling techniques in difficult site conditions unable to be achieved with standard construction methods.
Examples of R&D activity within Structural Engineering include:
Overcoming challenges of listed buildings with regards to restricted activities and processes that would normally be used.
Further advancements utilising the latest building technologies such as modular construction, innovative formwork designs or post-tensioning.
Overcoming difficulties around accessing construction sites through building process design improvements, including precast concrete design and implementation.
Optimising demolition techniques to improve the efficiency of
Advances in temporary roofing techniques utilising cantilevered scaffolds or temporary roofs due to site constraints, stability or complex designs.
Developing techniques to distribute a building's load across fragile terrain, including innovative floor slab, raft foundation & cavity shell design.
£57k
average claim by SME's in the construction industry
£228k
average claim by large construction companies
6%
of all claims in the UK
BESPOKE TRAINING
We provide training, tailored to your business, that improves your understanding of the scheme to strengthen knowledge or awareness of R&D tax credits.
QUICK AND SIMPLE
Our straightforward, jargon-free process ensure claims are robust against any HMRC scrutiny and improves or sets up internal processes to make future claims more efficient
FRESH IDEAS
Our forward-looking team embraces new ideas to deliver incredible tax savings coupled with expert approachable tax advice.
The Zeal Guide to R&D Tax Relief
Everything you need to know to make a claim for R&D tax credits.
Our team is made up of chartered tax advisors and construction sector specialists.
All your needs covered from one-off consultancy projects to a fully managed claim service.
We never promise to increase your claim, but we guarantee we'll maximise it.
You might be interested in . . .
Ready to make a claim? Let's start with a chat. We'd love to hear from you and learn about your business.
Book a call