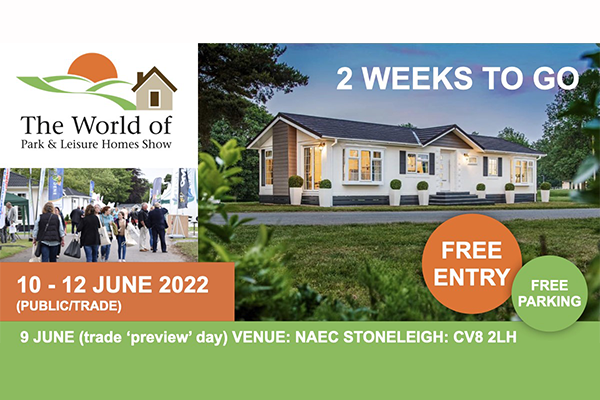 Our team are excited to be exhibiting at The World of Park & Leisure Homes Show at NAEC Stoneleigh on 9th – 12th June.
The World of Park & Leisure Homes is the UK's leading dedicated show for the Park & Leisure Homes Industry. The long-established show is returning to NAEC Stoneleigh for its 19th Year, and will provide park owners, park operators and land owners the opportunity to gain industry insight, discover new suppliers and meet leading sector experts. As a vast outdoor event, the show will also feature around 40 Leisure & Park Homes, enabling visitors to view new models on offer and consider new concepts and designs.
Zeal will be attending the three-day event to assist park owners in discovering if they are missing out on tax saving opportunities. Our team of Chartered Tax Advisors specialise in helping owners take advantage of tax relief available to them for the 'embedded fixtures' found on and under their site.
For park owners, qualifying items can include electrical hook-ups, water systems and drainage, toilet and shower blocks, onsite shops and facilities, swimming pools, and infrastructure. By making a claim on these fixtures, significant cash repayments and tax savings can be achieved. For park owners, this can amount to an average of £80,000 per property!
Despite being part of statutory UK tax legislation, the majority of park owners have never even heard of this relief and are completely unaware of the tax benefits locked in their property. Furthermore, due to the complex governing regulations, uncovering the full value of qualifying expenditure requires specific knowledge coupled with surveying and valuation skills that are not generally found in accountancy practices. For this reason, this is not a tax relief typically claimed by an accountant unless they use a specialist firm like Zeal.
Zeal are the 'go-to' experts for helping park owners make this type of claim and have already helped park owners reclaim over £5million in savings from HMRC. We continue to bring our specialist knowledge to the park and leisure industry through established relationships with British Holiday & Home Park Association (BH&HPA), Park Home & Holiday Park Association (PHHPA), National Holiday & Home Parks Alliance (NH&HPA) and Professional Association of Self-Caterers (PASC).
If you own your park, you could unknowingly be overdue tens of thousands of pounds from HMRC. Visit us at the show to discuss with our team if you qualify and obtain correct tax advice from our qualified specialists.
---