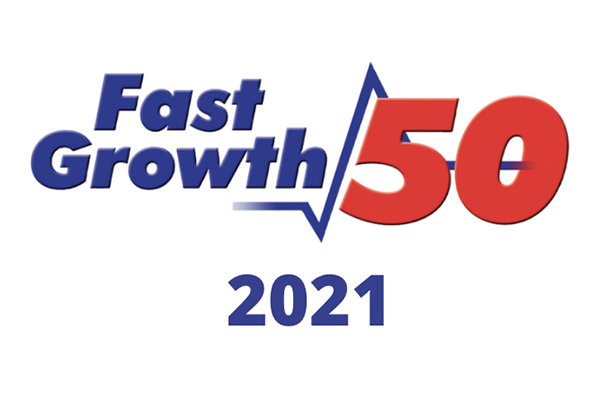 Zeal are delighted to have been identified as one of Wales' most rapid growing companies, being named in the Fast Growth 50 List 2021 and also shortlisted for the fastest growing Financial and Professional Services Firm.
As Wales' first and largest independent capital allowances consultants, our team are exceptionally proud to be recognised in these annual awards which celebrate the best of Welsh entrepreneurship.
From day-one, Zeal set out to disrupt the tax sector and bring a significantly underclaimed genuine Government tax incentive to the overlooked SME market which most businesses, their accountants and their advisors are unaware is available to them. As Chartered Tax Advisors, we make embedded capital allowances claims simple, hassle free, cost effective and available to all businesses, no matter the size.
Spotting the opportunity, particularly in Wales where a significant number of properties purchased were deemed as 'too small' to fit the criteria of traditional providers, the idea for Zeal was realised by its founding director Matt Jeffery. Recognising that a large percentage of businesses were constantly being overlooked for Capital Allowances tax relief as they didn't have access to the same expertise that big companies do, Zeal was established to fight for these business owners.
By exploring ways things could be done better, Zeal was able to 'break the mould' and help businesses that were unknowingly sitting on thousands of pounds in unclaimed tax relief reclaim a valuable cash injection for overpaid tax and unlocked future tax savings. This has proved invaluable to many. That's how Zeal makes a difference!
With businesses closed and not earning income during the COVID-19 pandemic, Zeal's service became even more valuable and for some businesses, was even a lifeline during very tough economic conditions. Business owners who were often too busy to consider discussing their tax position, were at home wondering how to generate much needed cash. We have had, on more than one occasion, owners thanking us for literately saving their business. It felt remarkable to be able to help these businesses in a time of need. There's nothing quite like delivering a client a cheque for a large sum of tax savings, knowing that you did the best possible job for them and that they are thrilled with the results.
Any business is only as good as the team behind it and this is certainly true for Zeal. Our growth has largely been as a result of hard work and commitment from the team! It's our passion for tax and what we do that truly drives us. Our primary motivation is that we love saving our clients tax.
---