We enjoy speaking with Park Operators so much
that for a second consecutive year, our team
will be exhibiting at the Holiday Park & Resort
Innovation Show at the NEC Birmingham!
You can also catch, Zeal Director, Matt, speaking at the show.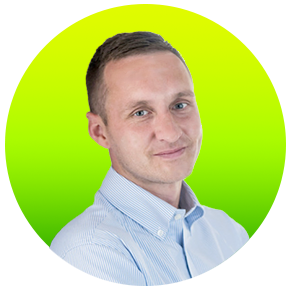 Seminar Title:
Unlock around £80,000 in tax savings hidden on your park!
Who:
Matthew Jeffery (BA ATT CTA)
When:
Wednesday 2nd November @ 2:45pm
Where:
Theatre Hall 12
The Holiday Park & Resort Innovation Show is Europe's leading event, dedicated to providing advice, inspiration, and industry knowledge to the most ambitious holiday park and resort owners and managers. The two-day event has an impressive line-up of 500 exhibitors and 150 speakers from large-scale operators including Haven Holidays and Park Dean as well as owners of smaller, independent glamping and retreat businesses all sharing their experiences and advice. 
Our experts will be on hand at Stand HP1462 to help park owners and operators establish if they are missing out on an average of £80,000 in tax and cash savings because they are yet to take advantage of a specialist Government tax benefit available to them. In fact, most are completely unaware that they are entitled to claim tax relief on the 'embedded fixtures' found in, on and under their park.
Fixtures that qualify for tax relief include items from water pipework/outlets, electric hook-ups and shower, toilet and laundry facilities to onsite buildings such as laundry blocks, shops and offices. If the park also has holiday cottages, chalets or lodges too, they'll also qualify. Despite being part of statutory UK tax legislation, due to the need for specialist knowledge coupled with surveying and valuation skills to uncover the value of qualifying expenditure, this is not a tax relief typically claimed by an accountant.
Director, Matt Jeffery, will also be presenting a short seminar providing information on capital allowances claims for 'embedded fixtures' including the benefits, process, case examples and why Zeal are the 'go-to' experts in the park sector. Catch his talk, "Unlock around £80,000 in tax savings hidden on your park", on the first day of the show, Wednesday 2nd November, at 2:45pm in Theatre Hall 12.
Zeal are Chartered Tax Advisors and have vast experience in serving the sector, having worked with numerous organisations and associations including the BH&HPA, PH&HPA, NH&HPA and Sykes Holiday Cottages. We are working hard to ensure the sector receives correct advice from actual specialists and qualified advisors (like Zeal). Our team have unrivalled know how and experience of capital allowances and tax legislation and have helped park owners throughout the UK reclaim millions.
Visit our team on Stand HP1462 or drop in to Matt's seminar to find out if you meet the Government criteria for tax relief.
---