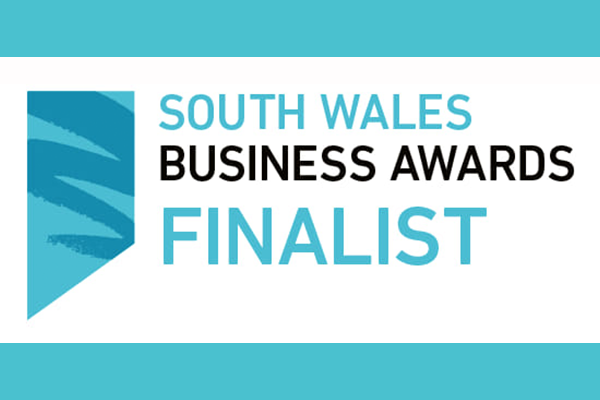 Zeal have been nominated for Business Services Business of the Year in the 2022 South Wales Business Awards.
Launched in 2008, the South Wales Business Awards recognises and celebrates the success of the Welsh business community, shining a light on truly great businesses. Competition for the awards this year is fierce, with seven award categories up for grabs plus the crowning of South Wales Business of the Year 2022.
Zeal are thrilled to have been shortlisted in the 'Business Services of the Year' category and recognised for providing outstanding customer service to our clients. This has always been a number one priority for us – our team are people focused and passionate about saving businesses tax.
Since day one, Zeal have served businesses and markets, particularly SMEs, consistently overlooked by other firms due to their size. We help them take advantage of tax savings hidden in their property investments, bringing a previously inaccessible tax benefit to clients that, more often than not, need it the most.
As we provide a specialist tax service which their accountants (if they have one) do not typically offer, most of our clients are completely unaware of the savings they are missing out on that are locked in their property. Our team reassure and educate clients, explaining every aspect of making a tax relief claim without using technical or confusing jargon to make things as simple and clear as possible.
Zeal go above and beyond for our clients. We do not simply prepare a report to give to an accountant or HMRC as this often generates unnecessary costs for clients and an additional burden for their advisors. We take clients through the whole process, working out the tax implications, submitting revised returns, dealing with any HMRC enquiries in the unlikely event they arise, plus, include a professional aftercare package as standard procedure to give clients the full support they require.
To us, every client is different but equally important. Whether we can help them claim £10,000 or £100,000, we pride ourselves on getting to know each business we work with and creating the best possible personable experience. There's nothing quite like delivering a client a large sum of tax savings, knowing that you did the best possible job for them and that they are thrilled with the results.
We hope Zeal will be triumphant at the awards which will be held on Friday 30th September and wish good luck to all the other nominees! 
---